Let's just make one thing clear first; there is not such thing as free. It's like saying I saved money when I bought two. Did you really? Even though you actually only needed one.
I got a comment about why I buy my manga when I can read it online for free. Sure, at first glance it might seem as though it is free and yeah, if I would only look at myself (and in this egotistical world that's what most people do) it only costs me the price of my internet providers fee for the internet connection to surf into your choice of manga reader.
Don't get me wrong, I am happy there are scanlation groups who make an incredible job scanning and translating work that would have never reached us non-Japanese speaking people around the globe. It is not this manga I am talking about. I do read manga online as well, manga that isn't licensed in English. What I am talking about is manga that are licensed and available as a print or digital download at the publisher or on Amazon or Barnes and Noble or some else retailer that sells digital copies of books. That's the manga I am talking about.
You talked about nothing being free? I sure did. So, it is free for me, you insist. That can be true of course but look at it this way. If people don't buy the art that is produced, what will happen to the artist that has made that said piece of art? They will lose their income. Easy peasy. Oh, but the Japanese people still buy it, so it's fine if I don't. Really now. Why would it be okay that someone else pays for your share too? What if every manga buyer both in the west and the east reasoned the same way, where would that leave the mangaka? You want me to tell you? Maybe you can figure it out for yourself? No money, no…?
Above is the main reason I buy manga, but it is not the only reason, I have many more.
I love books. I have always loved books. A bookshelf filled to the brim with books gives me so much more joy than a baby bird on a sunny day. I get happy only by the touch of the rough paper between my fingers when I slowly turn pages. I savor every picture, every word while I read. Just the thought that I can walk past my book shelves with books (I have a lot more than just manga) and touch the backs make my body go warm. I have a love affair with my books.
Bad, English translation. As much as I am grateful for all the scanlation groups and their tremendous work (confession time: I only read boys love online. Well, and I read Pupa but that was for research only…sort of.) sometimes the translation is subpar. Or even below subpar. I can live with it if I have no other choice but if I know there is a licensed translation I rather have that. And, if there is a license I want to own it so two birds in one smack (you definitely don't say that in English) when I buy the manga.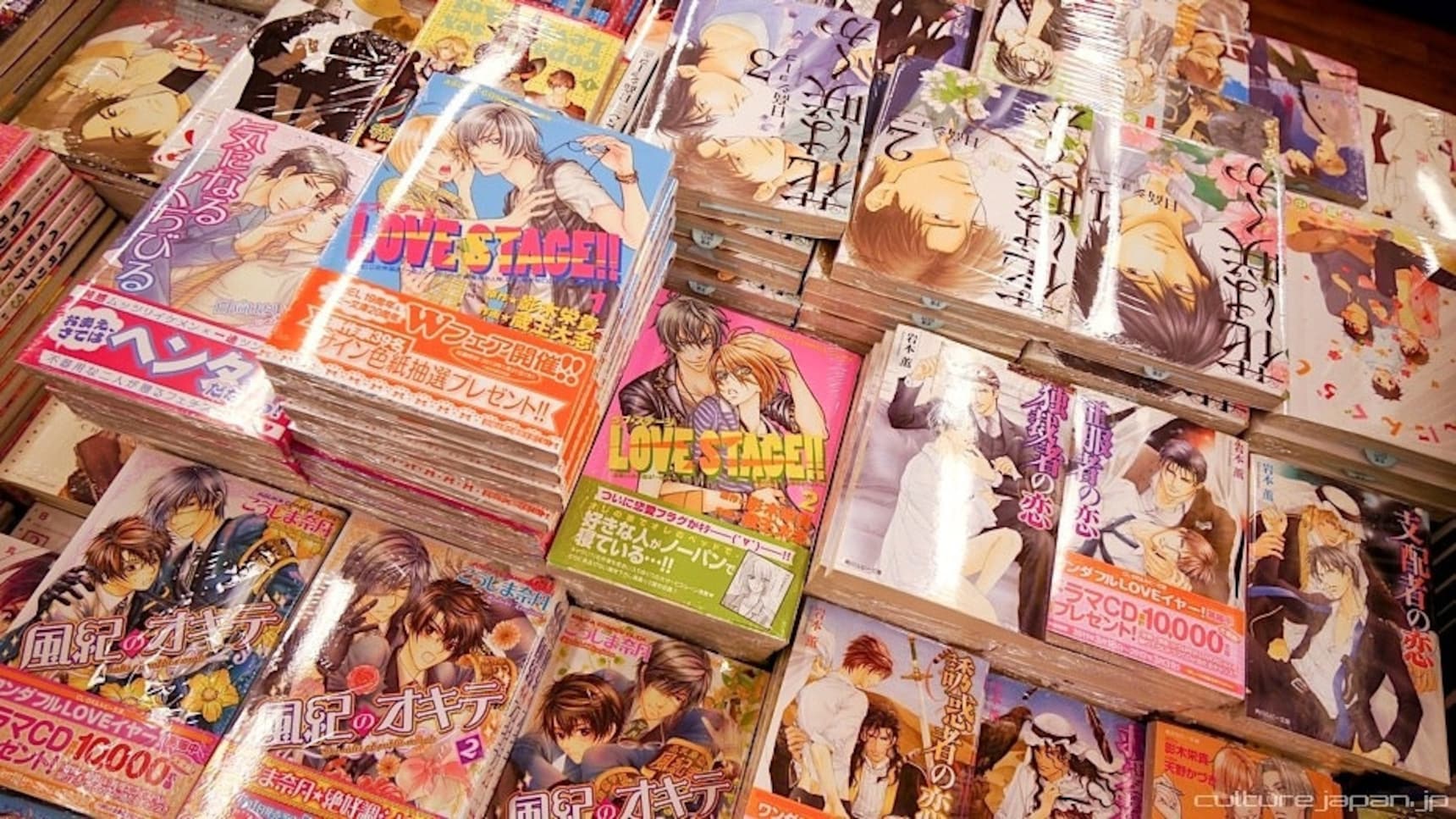 Finally; I love to receive packages. Yup, I buy all my manga online because we have like a half of a book store in this tiny little town and they have probably never heard of manga. It's so nice when the mail man knocks on my door and hands over a huge packet (or five small ones if they are from The Book Depository).
It's not that I don't understand why kids read online, what with their limited funds, but if you can afford to buy your manga, or rent it or subscribe to a service like Crunchyroll then I think that's the least you should do. Because; no money, no food for the mangaka, no more manga. Sad right?
A list of legal online manga sites, some with free content:
http://yattatachi.com/legal-online-manga-sites